Bilan Carbone® Methodology by ADEME (Full Guide)
Reading time: 3-4 minutes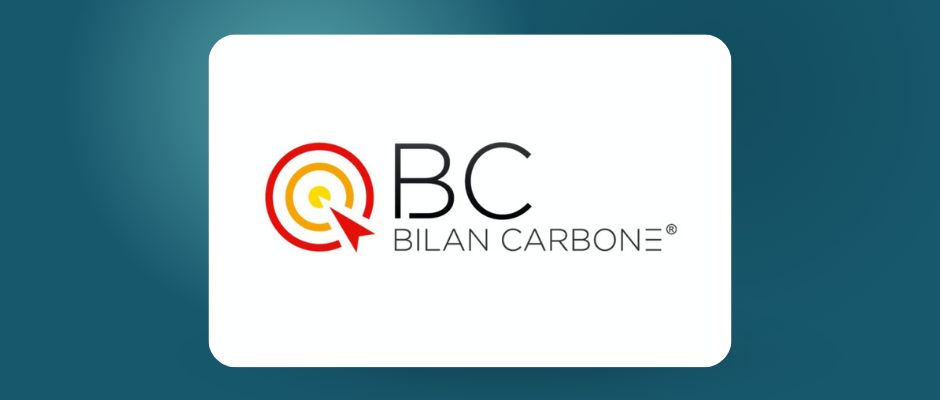 In response to the challenges of the ecological transition, numerous regulations and methodologies have been introduced to encourage companies to assess and reduce their carbon footprint. One of the best-known is the Bilan Carbone® methodology, developed by ADEME, the French Environment and Energy Management Agency.
In the following paragraphs, we'll explain what the Bilan Carbone® methodology is, and when it should be used.
What is ADEME's Bilan Carbone® methodology ?
Bilan Carbone® is a method developed by ADEME (the French Environment and Energy Management Agency) in 2004, to assess and reduce the greenhouse gas (GHG) emissions of a company, local authority or organization. The method is based on a rigorous and recognized protocol, and aims to provide a complete and accurate estimate of greenhouse gas (GHG) emissions, as well as identifying the most significant emission sources.
This method takes into account all emission scopes, namely scope 1 (direct emissions), scope 2 (indirect emissions linked to energy consumption) and scope 3 (indirect emissions).
The 6 phases of the Bilan Carbone® methodology
ADEME has compiled a list of steps to be followed to account for GHG emissions using the Bilan Carbone® methodology.
1. Raising awareness about
climate change
This step is fundamental to an effective carbon footprint. It informs individuals and organizations about the issues surrounding greenhouse gas emissions, and makes them aware of their responsibility. This awareness fosters commitment to reducing the carbon footprint by adopting sustainable practices.
This can be done in many ways, but our preferred method is through a workshop like the Fresque du Climat.
2. Definition of boundaries
It is essential to clearly define the scope of the carbon report, identifying the sites and activities that you want or have to include in the calculation.
In the case of the Bilan Carbone® method, no site or activity can be excluded.
3. Collect the data
Once the scope has been defined, it is necessary to collect the relevant data for each source of emissions identified. This may involve energy consumption records, transport data, invoices, etc.
4. Data analysis
Once the data is collected, you can calculate GHG emissions. To do this, it is necessary to have the emission factors to know how much GHG is produced by each activity. ADEME has made available the Base Empreinte®, a public database containing the emission factors needed to calculate a carbon footprint.
5. Creation of a GHG reduction strategy
Once the carbon audit has been carried out, the entity concerned will be able to identify the main sources of emissions and create a strategy to reduce GHG emissions. This may involve measures such as energy efficiency, use of renewable energy sources, optimization of transport, etc.
This step is mandatory for those wishing to have a report that complies with the Bilan Carbone® methodology.
6. Implementation of the strategy
To take action, you'll need to involve all the company's stakeholders. During this phase, don't hesitate to organize workshops to raise awareness among your employees, and surround yourself with partners and suppliers who are ready to work with you to find more sustainable solutions. The transition to a low-carbon emissions future must be a collective effort!
Who needs a carbon report?
In France, carbon reports are mandatory every 3 years for government departments, local authorities with more than 50,000 inhabitants, public establishments and other legal entities with more than 250 employees. In addition, for certain companies operating in the EU, calculating and reporting emissions will become mandatory in the coming years, following the publication of the new CSRD directive.
In no case is it compulsory to use the Bilan Carbone® method, even though the French authorities often recommend this method, in order to better analyze and compare the emissions of different French companies.
Although many companies are not affected by recent EU regulations, many have decided to take voluntary action by creating a strategy to reduce their emissions for a number of reasons – such as anticipating future restrictions, responding to increasingly frequent consumer demands and playing their part in the climate transition.
Other methodologies
In addition to ADEME's Bilan Carbone® methodology, there are other approaches to assessing GHG emissions, such as ISO 14064 and the GHG Protocol. What's more, some companies use methods developed in-house, or call on the services of firms specializing in carbon reports.
In Tapio's case, we have created a methodology that can be adapted to the needs of our customers and partners.
You need a carbon report for your company?