Tapio built a custom tool for the real estate player, Cohabs
Cohabs and Tapio have partnered up to accelerate climate actions in the real estate sector. Understanding its carbon footprint has allowed Cohabs to identify and implement new business opportunities in its full value chain.
In a nutshell
Cohabs is a Belgian company that provides flexible, fully furnished accommodations through a network of sustainable & community-driven shared homes.
Industry: Real Estate
Number of projects: 51 houses
Locations: Brussels, New York, Paris, Luxembourg, Madrid
Operational Carbon Footprint: 77,4 tons of CO2e
Co-living Carbon Footprint: coming soon
2022 goal: measure impact of their house and operations
Long-term goal: reduce carbon footprint in alignment with science
Favorite tool: Data Collection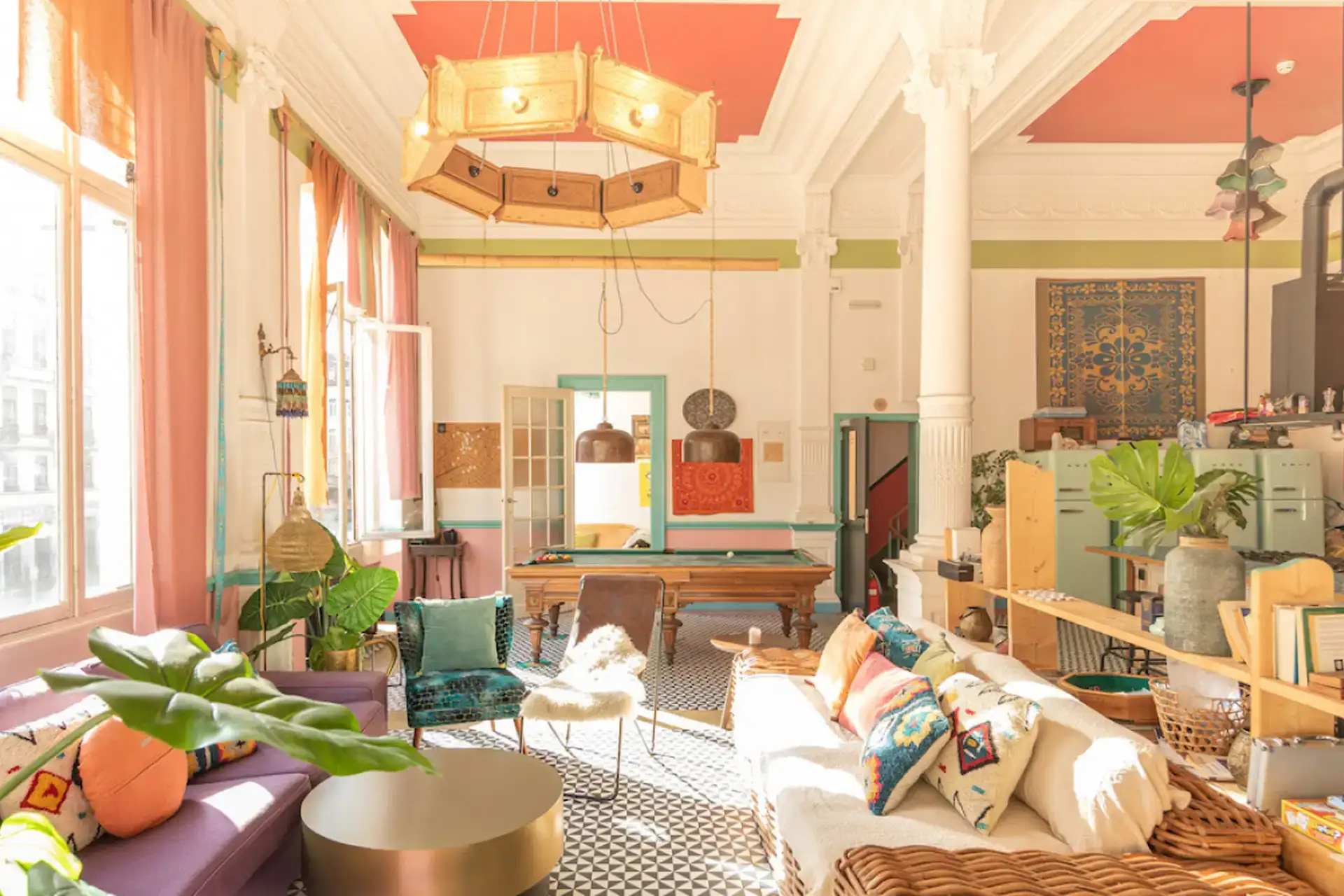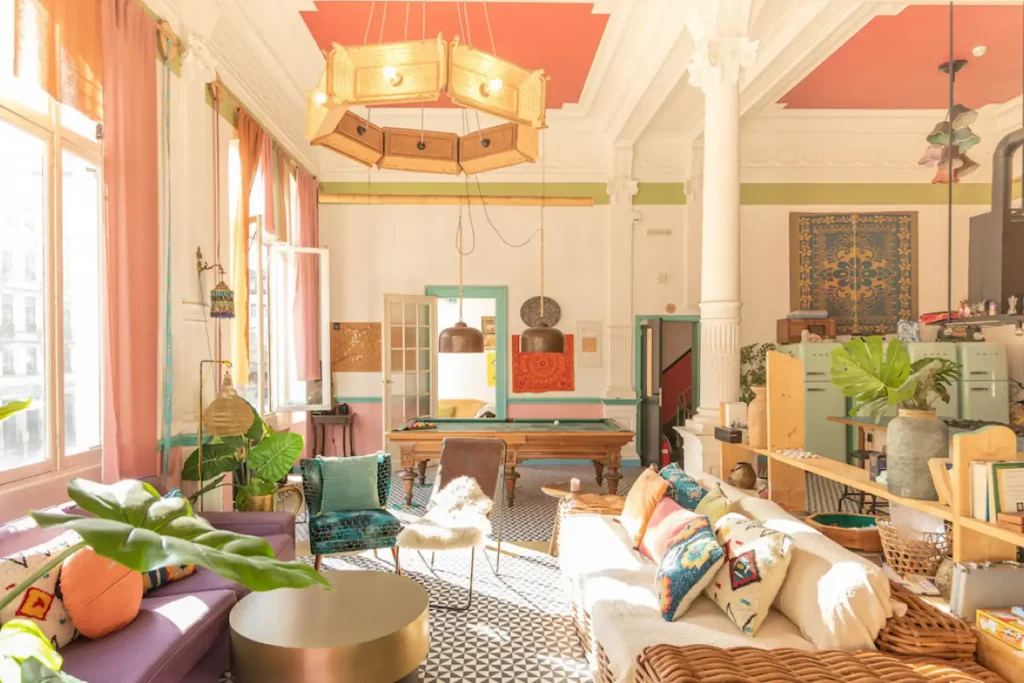 As a real estate player, if you're not convinced that your sector need to undertake ambitious climate actions, we suggest you to read this article. But in this case, Cohabs was convinced and here is how Tapio helped Cohabs to define an actionable climate strategy at company and project levels.
Starting point
Climate change and sustainability lie at the core of Cohabs' priorities. Cohabs has partnered up with Tapio to work on their carbon footprint (operations and housing) and develop a long-term climate strategy. They had previously used the Life Cycle Assessment (LCA) methodology for some specific projects. Still, they realised they needed a more structural and actionable approach to the topic. Another challenge for Cohabs was to communicate clearly and effectively those results to employees and stakeholders. So, Cohabs management team called in Tapio to calculate and communicate their global carbon footprint. Camille Navarro, Senior Community and Impact Manager at Cohabs, said « I needed structural guidelines and flexible support to build Cohabs climate strategy. I completely found these 2 elements in Tapio's team and tools ».
Customised data collection
It was decided to take a double-focused approach: on the one hand, perform a carbon analysis of the operations of its different offices and on the other hand, develop a methodology and tool to calculate the footprint of each housing project. In the long run, Cohabs uses this tool for their future projects to better understand their footprint and adapt their conception and design. Thanks to Tapio's flexible framework, our experts built this customised data collection tool that is now used regularly by different Cohabs departments such as procurement, design and finance to help them make decisions. With help from Tapio's team, Camille can now compare the impact of different types of materials with the aim of suggesting lower-carbon alternatives for Cohabs' future projects.
Results analysis
Together with Tapio, Cohabs has calculated the company's operations emissions including Scope 1, 2 and 3 for all offices: Brussels, New-York, Paris, Luxembourg and Madrid. As they are located in co-working or renting spaces, there are no Scope 2 emissions and only the emissions from the company cars are accounted for in Scope 1. All emissions related to energy usage for the offices can be found in the category Ustream Leased assets. Mobility accounts for 40% followed by energy consumption, 20% (more details can be found on theirCarbon Strategy page). For the moment, Cohabs have decided to calculate the impact of all offices inside one report. Next year, as the other offices will grow, they are planning to build the report separately by giving access to each office manager and using, later on, Tapio's functionality to agglomerate and compare different sites inside one account. Regarding the house's carbon footprint, Cohabs is working on Tapio's tool to calculate an average impact. Keep tuned.
Full climate strategy
Thanks to Tapio, Cohabs has been able to carry out an extensive carbon report, pinpoint the main emission sources of its activities and projects, set a strategic reduction plan in motion, identify concrete solutions that could reduce their existing impact and, last but not least, to communicate internally and externally about the topic. The Tapio platform has been instrumental in this endeavour, as it allowed Cohabs to easily collect the right data, visualize their situation, project itself in the future and browse through a list of tailored solutions.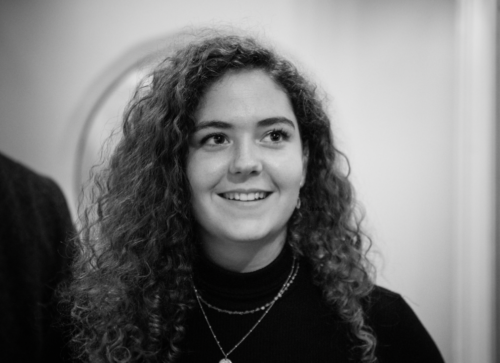 « Cohabs' mission is to shape a better tomorrow by improving the way we live today. We want to minimize our impact on the planet, but where do we start? Tapio's experts were able to adapt their tools to our sector needs, helping us identify our improvement areas and compare different materials for our first ecological house. »
Camille Navarro, Senior Community and Impact Manager at Cohabs